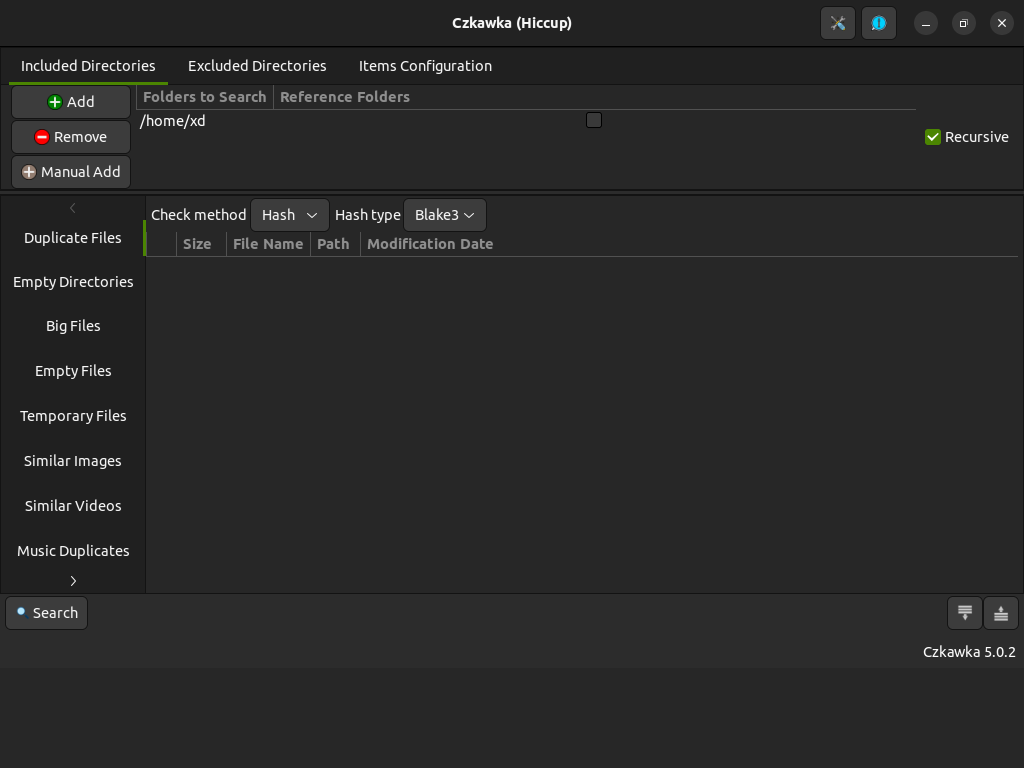 System cleaner, FSLint successor
Czkawka is a simple, fast and easy to use app to remove unnecessary files from your computer. Among many features, it written in memory safe Rust and is amazingly fast. It is Free, Open Source without ads. It is multi platform and has cache support.
It features both, CLI and GUI front ends and has multiple rich search options to enable finding: duplicates, empty files and folders, big files, location, temporary files, similar Images, zeroed files, same music, invalid symbolic links and broken files.
Homepage | License: MIT
Ubuntu versions
Updated on
Version

Statistics

Downloads: current | total (XtraDeb releases)

Packages
2022/01/20
4.0.0
1568
6826 (16)

,
2023/06/18
6.0.0
1110
Learn here: How to install applications from this web site