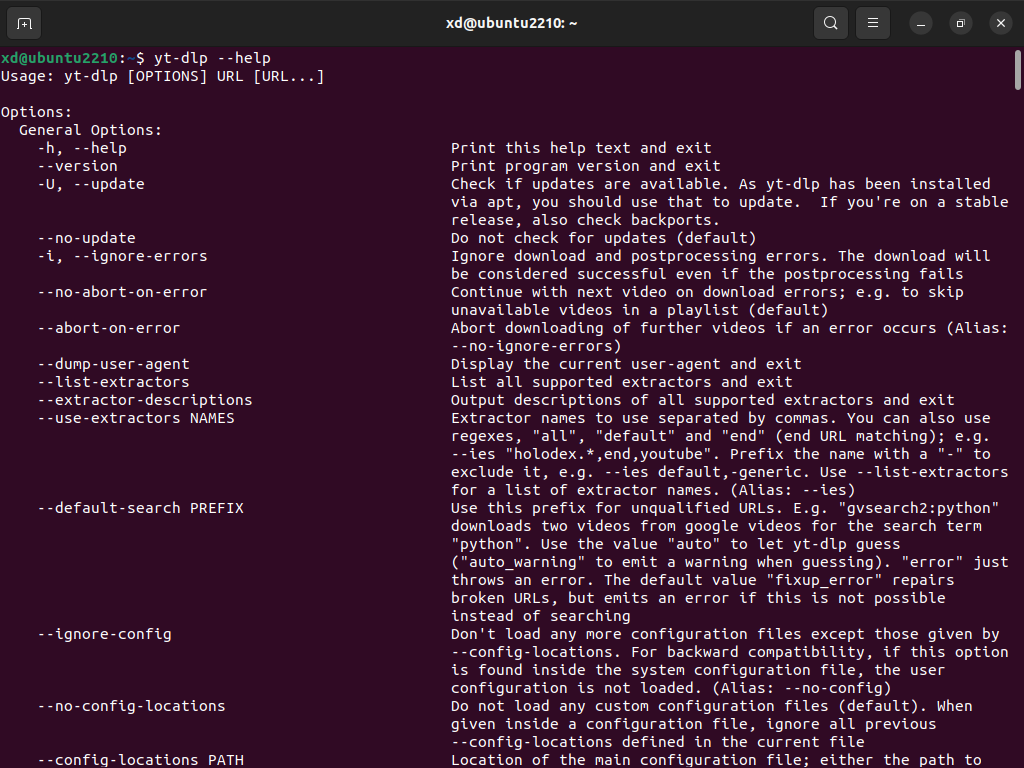 Downloader of videos from YouTube and other sites (youtube-dl fork)
yt-dlp is a small command-line program to download videos from YouTube.com and other sites that don't provide direct links to the videos served.
yt-dlp is a youtube-dl fork based on the now inactive youtube-dlc. The main focus of this project is adding new features and patches while also keeping up to date with the original project.
yt-dlp allows the user, among other things, to choose a specific video quality to download (if available) or let the program automatically determine the best (or worst) quality video to grab. It supports downloading entire playlists and all videos from a given user.
Click here to see the currently supported sites (or features of sites).
Homepage | License: Public domain
Ubuntu versions
Updated on
Version

Statistics

Downloads: current | total (XtraDeb releases)

Packages
,
2023/09/25
2023.09.24
23
20743 (14)
Learn here: How to install applications from this web site