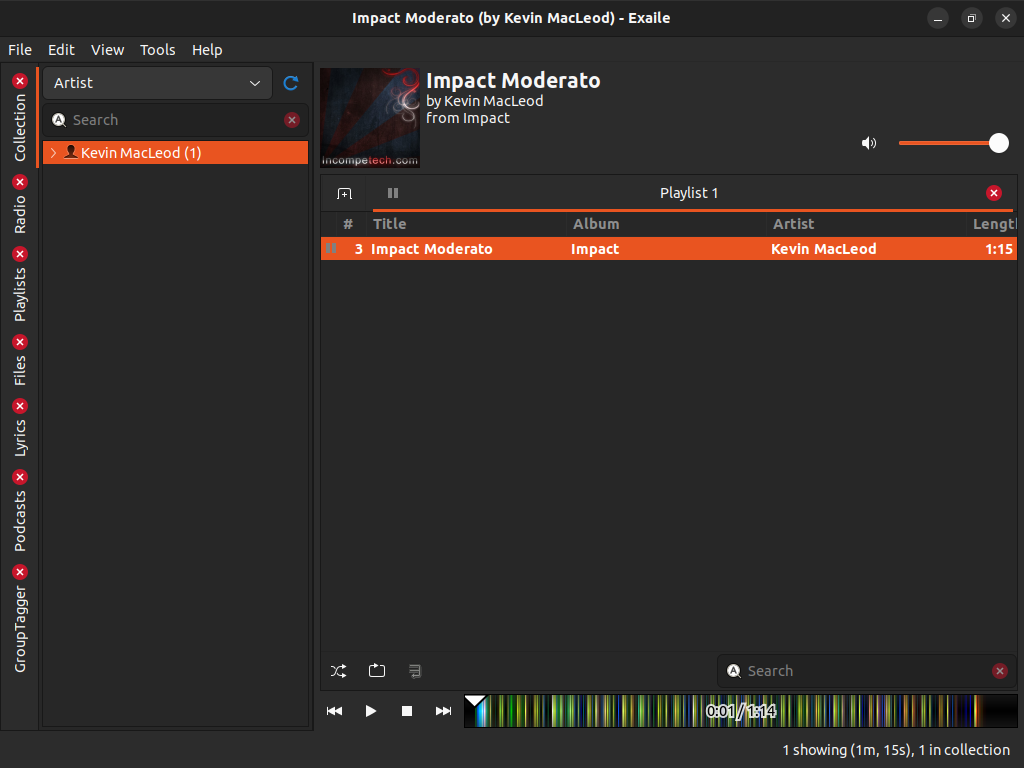 Flexible, full-featured audio player
Exaile is a media player which incorporates many of the cool things from Amarok (and other media players) like automatic fetching of album art, handling of large libraries, lyrics fetching, artist/album information via Wikipedia, last.fm support, and optional iPod support (assuming you have python-gpod installed).
In addition, Exaile also includes tabbed playlists (so you can have more than one playlist open at a time), blacklisting of tracks (so they don't get scanned into your library), downloading of guitar tablature from fretplay.com, and submitting played tracks on your iPod to last.fm.
Exaile aims to be similar to AmaroK, but uses Python and GTK+.
Remark: You should be able to enable all plugins. In order to do so, you might need to install additional dependencies. Please, review the plugin information and the package suggestions (apt info exaile | grep Suggests) to figure out what you need to have installed.
Homepage | License: MPL
Ubuntu versions
Updated on
Version

Statistics

Downloads: current | total (XtraDeb releases)

Packages
,
2023/08/14
4.1.3
39
165 (4)
Learn here: How to install applications from this web site