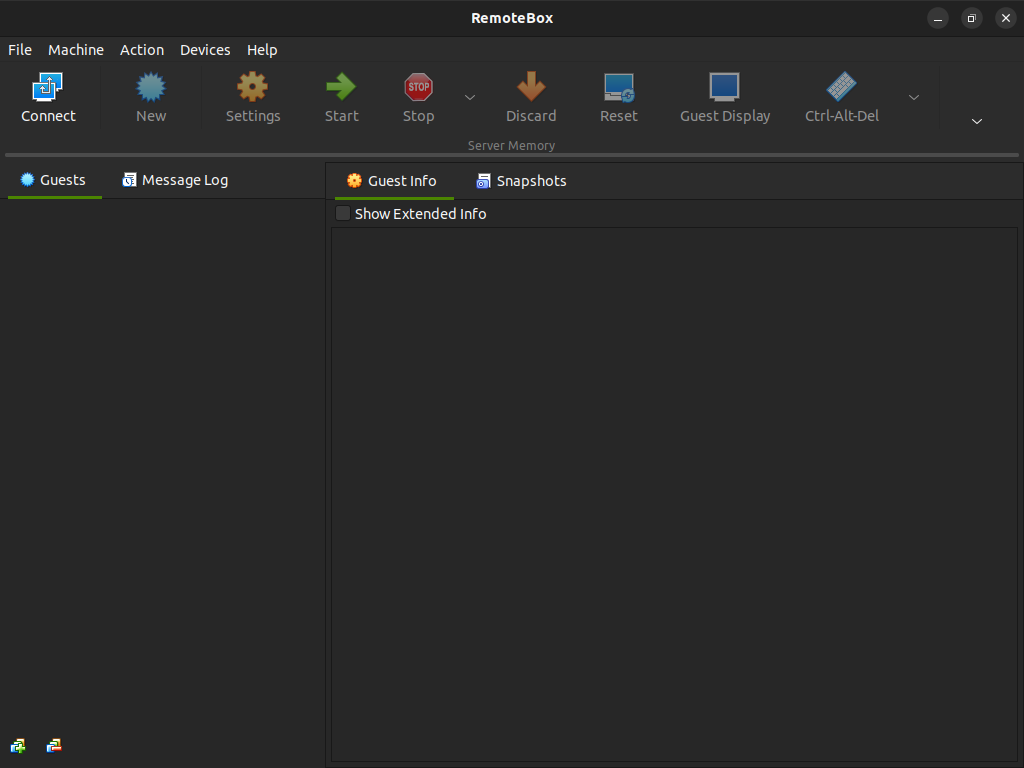 Open Source VirtualBox Client with Remote Management
RemoteBox allows you to administer an installation of VirtualBox residing on another machine such as a server, as if it was installed locally. You can also interact with the displays of the guests. This allows you to treat VirtualBox just like an installation of Xen, KVM or VMware ESX. Includes features such as:
View and interact with the guest's display via RDP, including sound;
Create, edit, configure most common guest settings, including setting the guest BIOS configuration including the BIOS image and advanced options such as HPET, Page Fusion, Large Pages, CPU Hotplugging, CPU Throttling, …
Attach USB devices and set USB device filters;
Stop, start, pause and save guest states, including snapshots;
Provision and attach storage including hard disks, CDs/DVDs and floppies.
Homepage | License: MIT
Ubuntu versions
Updated on
Version

Statistics

Downloads: current | total (XtraDeb releases)

Packages
2022/01/17
3.1
45
96 (6)

,
2022/11/27
3.2
27
Learn here: How to install applications from this web site