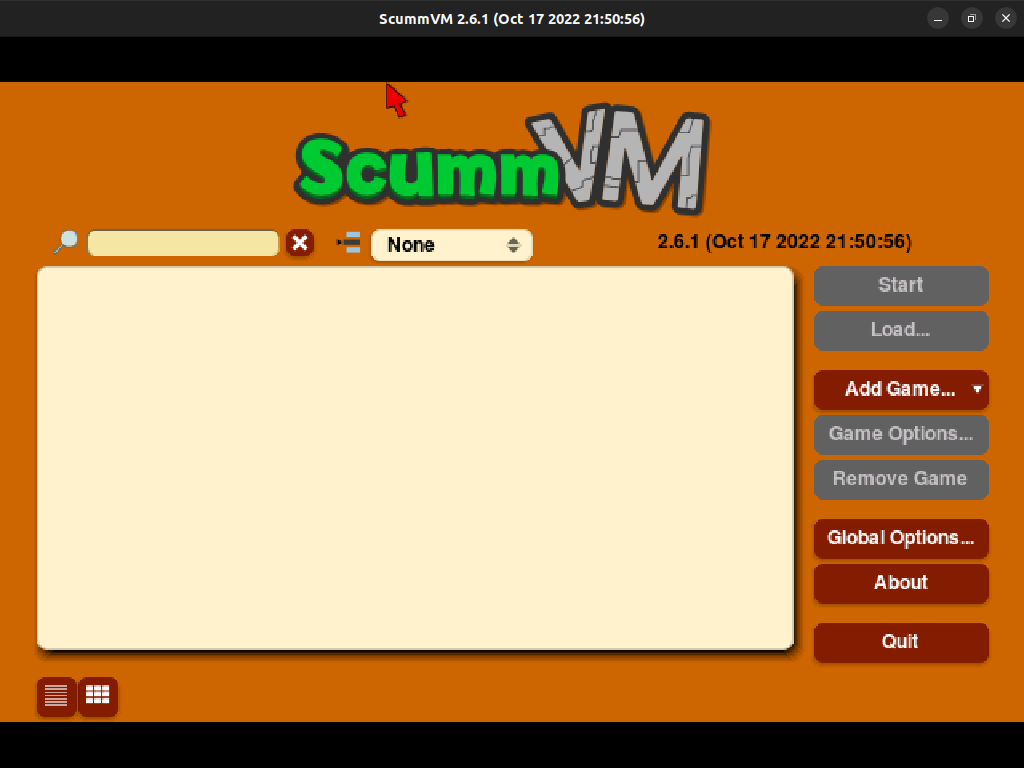 Engine for several graphical adventure games
ScummVM is a 'virtual machine' for several classic graphical point-and-click adventure games. You can find the full list of compatible games here. The game data of four games compatible with ScummVM is included in Debian. These are:
Beneath a Steel Sky (package: beneath-a-steel-sky)
Drascula: The Vampire Strikes Back (package: drascula)
Flight of the Amazon Queen (package: flight-of-the-amazon-queen)
Lure of the Temptress (package: lure-of-the-temptress)
To make use of ScummVM, you'll have to install one of these, or obtain the proprietary game data for another supported game.
Homepage | License: GPL
Ubuntu versions
Updated on
Version

Statistics

Downloads: current | total (XtraDeb releases)

Packages
2021/10/10
2.5.0
24
81 (7)

,
2023/03/04
2.7.0
22
2022/01/04
2.5.1
86
1117 (11)

,
2023/07/20
2.7.1
49
Learn here: How to install applications from this web site