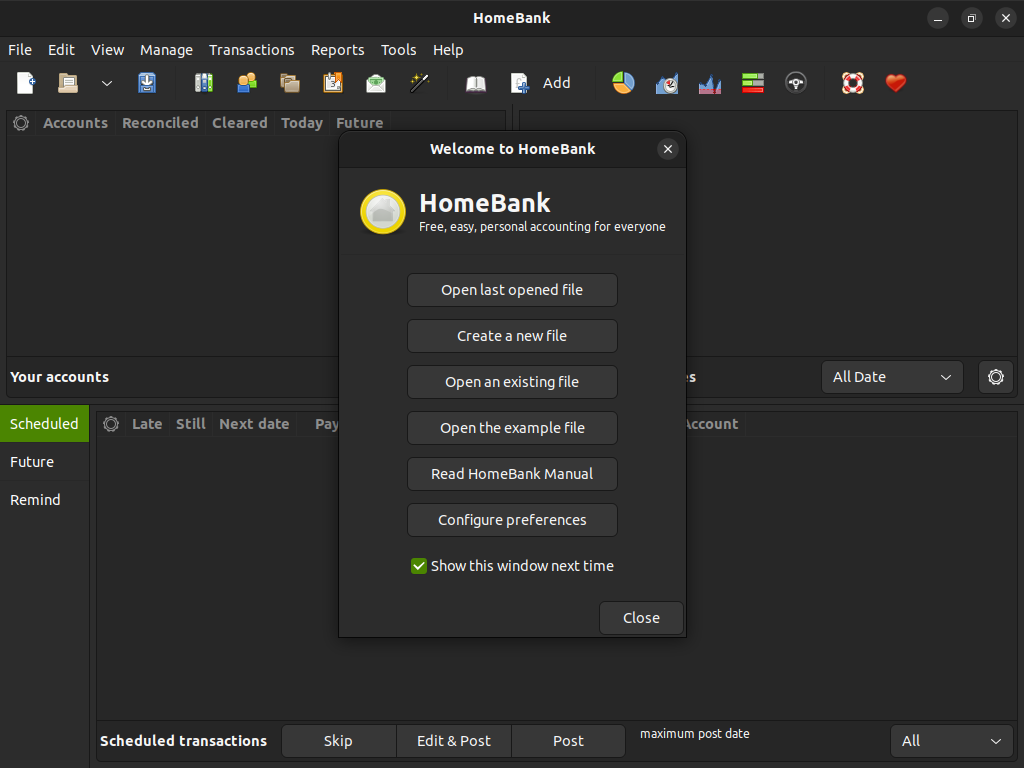 Manage your personal accounts at home
HomeBank is a fast, simple and easy to use program to manage your personal accounting.
It has a lot of features such as easy analysis with graphical charts (statistics, budget, overdrawn, car cost), useful reports ("Where your money goes", "Trend Time Report" ), multi-accounts support, budget management, reminder, import from OFX/QFX-CSV files, visual status of operations. It is based on GTK2.
Homepage | License: GPL
Ubuntu versions
Updated on
Version

Statistics

Downloads: current | total (XtraDeb releases)

Packages
2022/01/10
5.5.4
189
1280 (19)

,
2023/09/09
5.7
70
Learn here: How to install applications from this web site